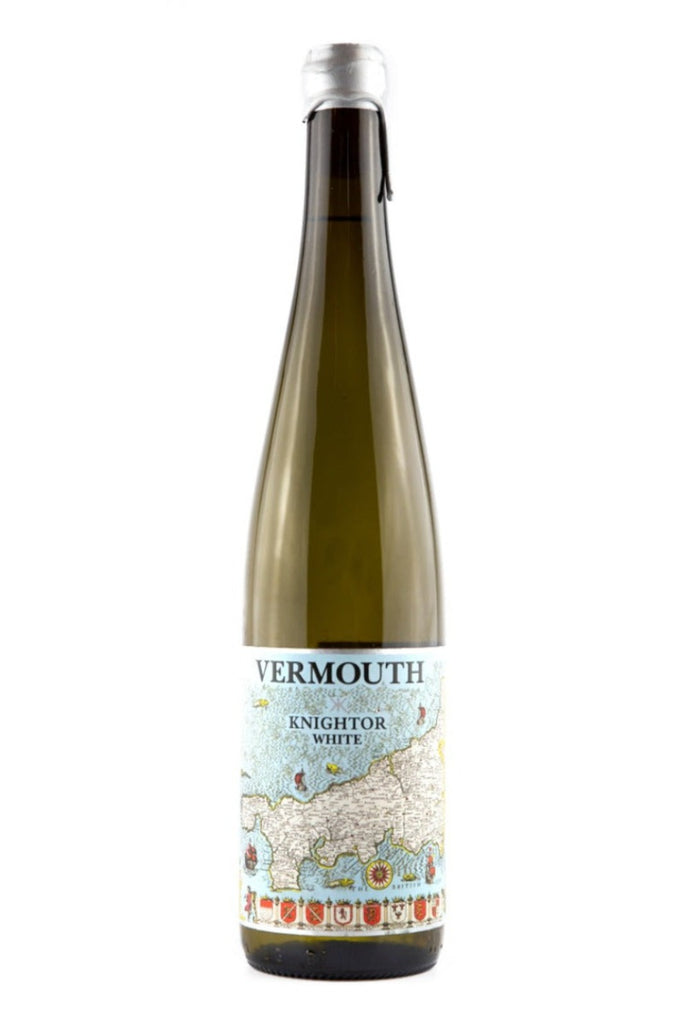 Knightor Winery
White Vermouth
White VermouthAlcohol:
15%
Character:
Floral, delicately herbal
Aromas:
Mint, citrus, sage
Flavours:
Citrus, rosemary, mint
Enjoy with soda water for a delicious Knightor Spritz - a taste of Cornwall! 
"Smells like minty nougat. Actually, it smells like mint fondant! It smells so clean and bracing that you want to bathe in it!" - Tamlyn Curran for Jancis Robinson's Vermouth Tasting: 88 World Vermouths.
Tasting notes:
Citrus, mint and fresh sage aromas leap from the glass. An alluring, multi-layered nose that marries herbs with the delicate fruit aromas typical of our sparkling wines. The palate is equally appealing, sweet with a pleasant, gentle bitterness.
Ingredients: 
50ml Knightor White Vermouth, 100ml Soda Water, Lemon Juice, Ice
Method: 
​Fill a short glass with ice and add vermouth, then soda water and dash of lemon juice. Finish with a sprig of rosemary.
Winemaker Notes
: The freshness of our white vermouth is accentuated by the use of one of our quality sparkling base wines, bringing much of the elegance and crispness you would expect.
A blend of 24 herbs and spices, many picked in and around Knightor, were used for our first White Vermouth. Some of the classic herbs were used such as Wormwood [Artemisia absinthium], Sage [Salvia officinalis] and Oregano [Oreganum vulgare], plus some more unusual and herein lies the key to the delicate elegance and complexity. The herbs were first infused in a fruity Eau de Vie, distilled from our own grape skins. After a short steeping period, the herb infusion was blended with one of our reserve sparkling base wines and allowed to mature and integrate for a short period before bottling.
---
Share this Product
---
More from this collection